I'm excited to get started on your writing projects and marketing strategy to help you create more income and impact as a best-selling author!
Attached is the invoice for your first month of author coaching sessions. My banking system may send you a reminder on the first of the month, so if you pay before then, just ignore it or use it as your receipt.
Remember, the price includes all of these features:
·        4 one-on-one 1-hour marketing strategy sessions with a best-selling author who has published 30 books (Dr. Trina Boice). Weekly report and task list after each session.
·        1 monthly Mastermind group training
·        Access to Private Vault resource library
·        Membership in the Inner Circle Facebook group
·        1 free online course of your choice at LifelongLearningEducation.com
·        1 free book every month 
·        Be interviewed on one of Trina's YouTube channels 
·        Unlimited emails for support  
·        Affiliate account to begin earning income when you refer your friends who sign up for author coaching with my company or purchase one of my online courses 
You can pay via PayPal or Venmo using my email address at [email protected]
"See" you soon!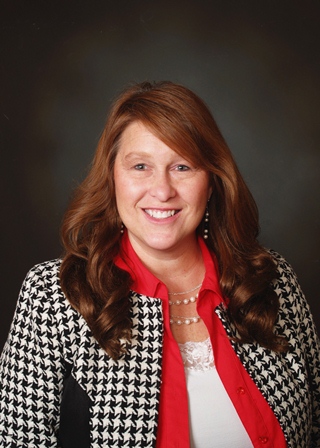 Dr. Trina Boice is a best-selling author of 31 books! Her most recent book hit #1 on Amazon in 3 different categories in 2 different countries!
She can help you do the same with your book!
Whether you're an author wannabe or a writer who already published a book, she can help you make more income and more impact!
Trina Boice co-founded Lifelong Learning Education with her twin sister. She is a university professor, #1 best-selling author of 31 books, movie critic, blogger, podcaster, YouTuber, and mom of 4 sons. You can find her everywhere on social media.
AUTHOR: You can find all 31 of Trina's books on Amazon, at local bookstores, and at www.TrinasBooks.com She writes non-fiction on a variety of topics. Her daily podcast is on Volley.FM and other podcast platforms is called "Daily Inspirational Quote Hosted By Trina."
TEACHING: Trina is obsessed with learning and teaching. She has taught university students for 7 years at Brigham Young University. Her doctoral degree is in Management with a concentration in Higher Education Leadership. She also taught at Le Cordon Bleu Culinary College for 5 years in a variety of subjects and sheepishly admits she has the weight gain to prove it. She loves to teach and is thrilled you're here to join her in one of her courses!
TRAVEL: Trina loves to travel all over the world and created www.EmptyNestTravelHacker.com to share her travel hacks with everyone! She has gone on many speaking tours around the globe, including China, Colombia, Mexico, and Puerto Rico.
MOVIE CRITIC: She absolutely loves movies and writes reviews at www.MovieReviewMom.com and also has a YouTube channel of the same name.
POLITICS: Trina was selected to be a political correspondent at KPS in San Diego during a recent presidential election. She earned the President's Volunteer Service Award and was chosen as one of President George W. Bush's "1000 Points of Light" recipients for her international and domestic service. She taught college-level politics and U.S. government classes for 5 years. She worked as a Legislative Assistant in Washington D.C. but if she told you what she really did, she'd have to kill you.
SPANISH: She has a degree in Spanish, and another one in International Relations. She taught Spanish at the famous Berlitz Language School, as well as at a private high school for several years. She was an exchange student in Mexico, studied at the University of Salamanca in Spain, and later served as a church missionary in Spain for 1 1/2 years. She has spoken to audiences in Puerto Rico, Mexico, and Colombia many times. She is currently trying to learn Mandarin. Maybe that will be another course offered at Lifelong Learning Education someday!
HEALTHCARE: Trina has a master's degree in Healthcare Administration and Community Wellness Promotion. She worked as the Aquatic Director at Sportslife for 10 years in Georgia. She has gone with her twin sister to take nursing students around the world to offer free health clinics to impoverished families.
MARKETING: Trina worked as the National Marketing Director of an international company for 5 years, as well as Marketing Director for a real estate appraisal company for many years.
FAMILY: Trina received the 2004 Honor Young Mother of the Year of California, an award that completely amuses her 4 sons. She has held many leadership positions in the Boy Scouts of America over the years, receiving the "Godsend" award. She wrote a dating book with one of her sons and has a private-label business with another one of her sons. Despite all of Trina's interests and businesses, family is the most important thing in her life. You're in very good hands with Trina!
Frequently Asked Questions
Can I get a refund if I'm unhappy with my purchase?
If you are unsatisfied with your coaching, reach out to us to see if your purchase is eligible for a refund.
As stated in Teachable's Terms of Use, Coaching IS NOT covered by Teachable's 30-day student refund policy. As such, we highly recommend that you add your own refund policy here.
How do I schedule my appointment?
Upon purchasing coaching, you'll receive further instructions on how to book a time for your appointment.
Can I purchase coaching more than once?
Absolutely! If you find yourself in need of coaching more than once, simply purchase the coaching again.